When I was at CVS for my main shopping trip this week, I got a scanner coupon for $1 off $5 bar soap or body wash, but I didn't realize that Saving Star had a $1.50 back on two 3-packs of Dial. So, when I went out shopping later this week, I stopped back in. They were out of 6 packs of Irish Spring, but were willing to substitute two 3-packs, which actually worked out well as when the printed the ECB deal for me, which was supposed to be $1.50, it printed as $2 as ECBs they print when they don't print the first time they round up!
Bought 1 (one) Irish Spring bar soap 6 pk. $3.99
Get $1.50 ECB
Used 1 (one) $1/1 Irish Spring MultiBar Soap Packs, 6 pk or larger (SS 3/12)
Bought 2 (two) Dial 3 packs 2/$4
Used 1 (one) $1.50 off two Dial 3 packs or larger PRINTABLE (no longer available)
Used 1 (one)
(
This is a SavingsStar Coupon for more info see this post)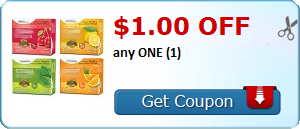 Used 1 (one) $1/$5 Body Wash/Bar Soap scanner coupon

Cash Paid: $1.50 (plus tax)
Retail Value: $13.26
Amount Saved: $11.76 or 89%
Extra Bucks Used: $2.99
Extra Bucks Received: $2
Added to Saving Star Account: $1.50
If you want more details on these or the other deals this week, be sure check out the posts on this week's deals.
Disclosure: Links in this post may be Simply CVS affiliate partners or personal referral links.