I got back from vacation this week, and needed to start using my ECBs before they started expiring, actually I'd let $1 expire. Thankfully there's a good deal on toothpaste, and we had a $2 off 2 toothpastes scanner coupon as well as two $1 printable coupons, so we were able to have a money making deal from my
$25 CVS Gift Card Challenge
with my free $25 CVS gift card from
Swagbucks
.
Cash Paid: $1.18
Amount Saved: $7 or 88%
Extra Bucks Used: $2
Coupons Used:
1-$2 off 2 toothpastes scanner coupon
2-$1 off 1 Colgate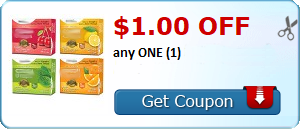 Extra Bucks Received:
This is shopping trip #8 in my CVS gift card challenge. My $25 CVS gift card earned on
Swagbucks
plus extra bucks and cash back earned on purchases made with it total $43.01 worth of CVS spending power. See the spread sheet below for details of my current totals.
Check out all of my shopping trips in the Free CVS Gift Card Shopping Challenge by clicking the image below.
We will most likely donate the toothpaste to our church's food pantry.
If you want more details on these or the other deals this week, be sure check out the
posts on this week's deals
.
Disclosure: Links in this post may be Simply CVS affiliate partners or personal referral links.