Just wanted to be sure everyone was aware of these freebies, some of which may be regional, that will be available either this week, or for about a month.
Free (actually "moneymaker") on Zantac, now this is something that is only in certain areas, so be sure to check your ad instore/online or for hang tags. You can always scan the coupon center and see the price, and with the coupons (if you printed them when available) it'd be free if the price is $8.99 even if you don't get ECBs back.
Use 1 (one)
$5/1 Zantac product, 24ct+ :
PRINTABLE
*limit 1 per customer
If you didn't get the $4 while it was available to print, I think you could substitute this coupon for it, wouldn't be as great of a deal, but still free:
Depending on if your store carries Hallmark or American Greetings you may be able to get some free greeting cards. Go here for coupons on the greeting cards good at CVS, $3 off 3 Hallmark or $2 off 3 American Greetings. Most stores that carry Hallmark seem to have a section of $0.99 cards, so with the coupon they should be free!
Finally, the coupon for this deal on antiperspirant/deodorant is now available to print! Free Speedstick!!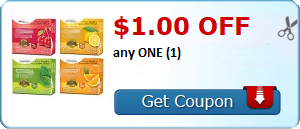 Disclosure: Links in this post may be Simply CVS affiliate partners or personal referral links.