I had a free CVS shopping trip this week. It is my third trip for my
$25 CVS Gift Card Challenge
with my free $25 CVS gift card from
Swagbucks
. I was excited to be able to pick up some free greeting cards. I like to keep them on hand so I am always ready to send a word of encouragement or celebration to friends and family. [Check out my other blog,
Sarah's Scribblings
, to see my mailing adventures.]
I was able to save 100% on my shopping trip by combining extra bucks, manufacturer coupons and CVS coupons. Here's how:
Cash Paid: $ .00 [$1.45 with tax]
Amount Saved: $26.44 or 100%
Extra Bucks Used: $5.00
Extra Bucks Received: $6.00 total
$2.00 on Zantac

$4.00 on Speed Stick Gear
Plus a $0.25 off any dish soap rebate from

Ibotta.
My Transaction Details:
Bought 2 -- Speed Stick @ $4.00 each receive $2.00 Extra Bucks each
Used 2 of these printable coupons: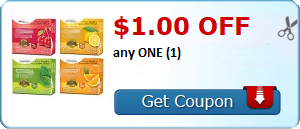 Bought 1 -- Zantac @ $8.99 receive $2.00 extra bucks
Used 1 (one)
$4.00 off (1) Zantac 24 ct. or larger

printable manufacturer coupon [no longer available]
Used 1 (one)
$5/1 Zantac product, 24ct+ printable CVS coupon
If you didn't get these when available to print and would like to buy Zantac, you could substitute this coupon for it, wouldn't be as great of a deal, but still a great savings: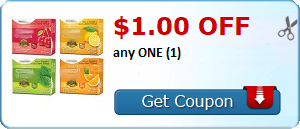 Bought 3 -- Hallmark Cards [2 @ 99 cents each and 1 @ $2.00]
Used 1 -- $3 off 3 Hallmark Cards printable coupon
Used 1 -- 20% off any one item CVS email coupon [took off 21 cents]
Bought 1 -- Ajax Dish Soap @ $.88
Used 1 -- $.25 manufacturer Sunday insert coupon
Used 1 -- $.39 CVS scanner coupon printing this week
Received $0.25 off any dish soap Ibotta rebate
This is shopping trip #3 in my CVS gift card challenge. My $25 CVS gift card earned on
Swagbucks
plus extra bucks and cash back earned on purchases made with it total $34.27 worth of CVS spending power. See the spread sheet below for details of my current totals.
Check out all of my shopping trips in the Free CVS Gift Card Shopping Challenge by clicking the image below.
If you want more details on these or the other deals this week, be sure check out the
posts on this week's deals
.
Disclosure: Links in this post may be Simply CVS affiliate partners or personal referral links.