I received another $10 off $40 purchase CVS coupon this week in an email. The spend $30 get $10 extra bucks back P&G deal was perfect to do to help bring the total close to the $40. The coupons for that deal were great. Overall I had zero out of pocket, brought home $1.50 more in extra bucks than I spent and will get $5 in extra bucks next week from the CVS beauty club.
Cash Paid: $ .00
Amount Saved: $ 62.20 or 100%
Extra Bucks Used: $ 12
Extra Bucks Received:
$ 10.00 P&G Deal
$ 2.00 Bic Razors
$ 1.50 Colgate
$ 5.00 Beauty Club Reward -- will print next time I shop. The Pantene purchases made me reach my $50 total.
The Pantene products count towards
CVS Beauty Club
(spend $50 get $5 ECB).
The toothbrush will be packed into a
Operation Christmas Child shoe box gifts
next Christmas. We shop all year long to help us be able to pack dozens of boxes for kids in need.
I used this printable coupon (all others were from recent Sunday inserts):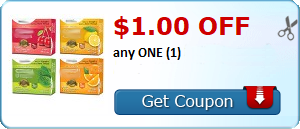 Disclosure: Links in this post may be Simply CVS affiliate partners or personal referral links.