Need some energy while Holiday Shopping? Pick up a Free Kit Kat Bar!
Save 100% when you buy ONE (1) Milk Chocolate Kit Kat® bar (1.5oz. only). Check back every Friday for a new Freebie!.Expires 12/21/2014.Save 100%.
So just attach it to your CVS Extra Care Card, buy your Kit Kat and the price will be added to your SavingStar account.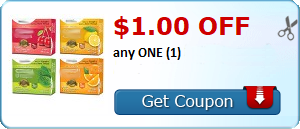 This is a special Friday Freebie -- so get it while it is available. And note it expires
12/21/2014
.
More SavingStar Deals:
SavingStar the smart and simple way to save on your groceries and online shopping.
If you haven't signed up for SavingStar do it today and attach your CVS card to your account, then choose the coupons to attach to your card. You can see all the details in this earlier post:
New Savings Opportunity for CVS Shoppers: Saving Star Coupons
.
Disclosure: Links in this post may be Simply CVS affiliate partners or personal referral links.