Here are the buy one get one free deals for the
CVS weekly ad of September 7, 2014
with coupon match ups. Be sure to note that some of the Post Cereal Coupons EXPIRE on Sunday, September 7!!!
CVS Buy One Get One Free Deals
can make for some great savings even without coupons and extra bucks. Remember these two great ways to add coupons to Buy One Get One Free sales at CVS:
As per the
CVS Coupon Policy
:
Two coupons may be used on a Buy One, Get One Free promotion as long as it does not exceed the item total
Buy One, Get One Free promotions may be combined with Buy One, Get One Free Coupons. Customers are responsible for paying applicable tax
CVS Batteries - ALL
CVS Pro Results hair styling 1.7-8 oz or CVS styling gels, paste 2-20 oz
CVS Vitamins - ALL
Digital Essentials ear buds
Goldfish 4 oz, Combos 6.3 oz, Cheez-It, Keebler Club, Nabisco cookies or crackers 3.47-7 oz
Got2b hair stylers (excludes Studio Size and trial sizes)
$2.50/1 Got2B Hairspray Item (RP 08/03/14 #2)
$2/1 Got2B Styling Item (RP 08/03/14 #2)
Hershey's Kisses or miniatures 10-15 oz
$1.00/3 Hershey's Miniatures, Hershey's Kisses Chocolates, Rolo, Reese's Miniatures, Or Kit Kat Miniatures Bags, Any 8.5 Oz Or Larger - 08-17-14 SS
Nature Made Value Sizes 120-500 ct. or Co Q10 80 ct.
Nature's Bounty Vitamins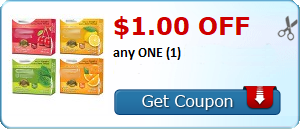 Post Honey Bunches of Oats, Cocoa or Fruity Pebbles 11-14.5 oz
$1/2 Post Product, (SS 07/27/14)

*exp. 9/7/14

Limit 4
$1/2 Post Kids Cereals & Treats, (SS 07/27/14)

*exp. 9/7/14

Limit 4
$1.00/2 Post Honey Bunches Of Oats Cereal Or Granola, Any 11 Oz. Or Larger (Limit of 4 Like Coupons in Same Shopping Trip) - 08-10-14 SS
Radiance Vitamins (excludes Radiance platinum)
Revere House 23 oz or Candle-lite three-layer 19 oz candles
SS—Smartsource, RP—RedPlum, P&G—Proctor & Gamble, GM—General Mills, ECB—extra bucks
Remember, printables can reach their print limit at which time they will no longer be available.
CVS Deals
Disclaimer
Check out the rest of the posts for all of the
Weekly CVS Deals for 9/7/2014
. You can find them anytime by clicking the corresponding tab under the Simply CVS banner. New posts will be added daily.
Disclosure: Links in this post may be Simply CVS affiliate partners or personal referral links.